Will is a character in Say Goodbye to America: Scatter
Will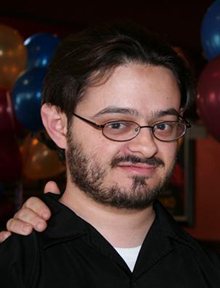 Last seen
A Plague On Your Houses
Death
Killed in a suicide bomb
(A Plague On Your Houses)
Pre-Apocalypse
Edit
Nothing is known about Will's life prior to the outbreak
Post-Apocalypse
Edit
At some point, Will joined the O'Connor Compound
Scatter Season 4
Edit
"On the Road"
Edit
Will is seen with the other survivors in the woods prior to the attack on the Wiggins Outpost
"No Surprises"
Edit
Will is seen grabbing Amin Issawi's bag after capturing him and Peanut after the ambush on the way back to the O'Connor Compound. He informs Ozzy that the bag is filled with explosives, which Ozzy lets Will keep. Will later is present when Amin and Peanut are brought in front of Ned O'Connor
"Where We Were"
Edit
Will appears with Ned, Noah and George meeting with Zeke to get the C4. He and Ned walk away discussing the plan
"A Plague on Your Houses"
Edit
Will first appears driving towards Waterfront with Copper, but they stop a mile out so Will can do his job. Will drives his truck into the Waterfront and sets the C4 to explode, killing himself and others
Killed Victims
Edit
Himself
Numerous counts of zombies
Killed By
Edit
Zeke (caused)
Himself
Ned O'Connor (on his orders)

While driving into Waterfront, Will, on the orders of Ned O'Connor, sets off the explosives set by Zeke, killing himself
Appearances
Edit
Season 4
Edit
On the Road (No Lines)
No Surprises
Where We Were
A Plague on Your Houses
Community content is available under
CC-BY-SA
unless otherwise noted.