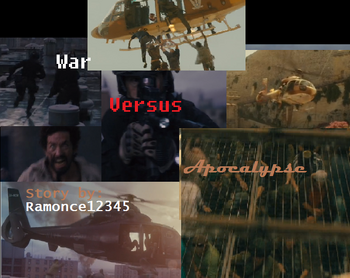 A story created by Ramonce12345.
March 1, 2003, Sergeant Collins and Captain Williams are ordered by General Mullington to weaken their enemy. Objectives is to destroy the enemy facility to weaken it. After flying towards '''Moscow, the enemy called "The Reanimators" releases powerful B.O.W's (Bio Organic Weapon), making a great danger to the world, they must announce and destroy the problem to make the Earth safe.
Community content is available under
CC-BY-SA
unless otherwise noted.