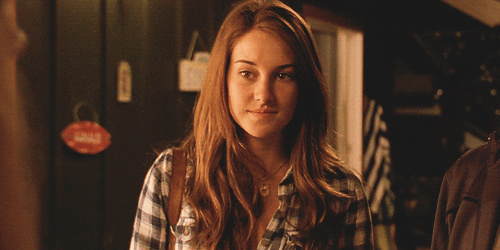 Victoria Cummings
Data
Portrayed By
Status

Alive

Alias

Tori

Age

23

Origin

Sacramento, California

Physical Description
Gender

Female

Ethnicity

Caucasian-American

Hair Color

Brown

Eye Color

Green

Appearances
First Seen
Time On Story

Chapter 1 -

Appearances

2
Victoria Cummings is a main character of Endangered. A jaded college senior, Victoria struggles with her own doubts of self and society. Unsure of her future, and lacking the ambition to find it, Tori's stress has haunted her. After a family event and chance meeting with old friend Lara Drake, Tori tries unraveling her identity crisis in hopes of becoming someone she's proud of.
Character
Edit
Overlooked by the world, Victoria Cummings has married herself to match the expectations of those around her. Tori's strengths and weaknesses lie in making sure everyone is satisfied, even to her own expense. She is a sensitive soul who often takes things too seriously and is easily stressed through anxiety. Despite her own fears of her place in the world, Tori refuses to let anyone help with her problems and prefers isolating herself. Supportive, practical and loyal, Tori is an excellent friend to those accepting of her.
Having sacrificed her artistic dreams to please her family, Tori has found herself losing any ambition or innovation she once had. Exhausted of all her effort, Tori finds herself at an impasse: she's unsure of what she wants with her future, but she's too afraid to admit her mistakes. She'd rather put the blame on others than recognize her greatest fears: she isn't perfect. Behind the self-deprecation and intelligence, Tori can't help but feel lonely as she phases into the next era of her life. In short, Tori wants someone to love her and give her the answers she wants, unaware the only person to do this is herself.
Backstory
Edit
Endangered
Edit
Relationships
Edit
Family
Jennifer Cummings

- Mother

David Cummings

†

- Father

Alexis Cummings

- Sister

Nathaniel Cummings

- Brother
Personal
Appearances
Edit
While Endangered is an ensemble piece, Tori and Michael Nicholson can be considered the lead characters. While Michael is most considered the typical "protagonist", Victoria can be viewed as either the co-protagonist or deuteragonist.
A previous iteration of Tori, along side Michael, appeared as a contestant in the second UFSW Hunger Games, where she placed 18th.

For more information see her page here.

Victoria's personality type is ISFJ.
---
Community content is available under
CC-BY-SA
unless otherwise noted.