Major Vernon Sawyer is a character in Say Goodbye to America: Scatter
Major Vernon Sawyer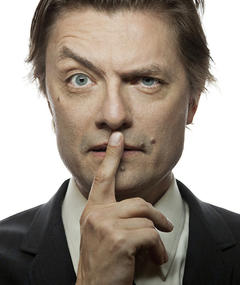 Age
Late 40s to Early 50s
Portrayed by
James Urbaniak
Pre-Apocalypse
Edit
Nothing is known about Vernon's life prior to the outbreak except that he was a Major in the U.S. Army under the command of General Joseph Haynes
Post-Apocalypse
Edit
At some point, Vernon joined General Haynes in establishing a small military base after the majority of the Army was overrun
Scatter Season 3
Edit
"Outrageous"
Edit
Vernon is first seen with Arthur and Alice Monroe in the Mess Hall when Haynes walks in with Charles Pinkley and asking for an update on the survivors from the Yard. He follows the group out of the Mess Hall when a small herd arrives at the military base. He is later seen saving John and Ryo Osaka when the duo are trapped by biters in the dark, later revealing he left Pablo Jimenez, who allowed the biters to enter the base, behind
Scatter Season 4
Edit
Coming Soon
Killed Victims
Edit
Numerous counts of zombies
Appearances
Edit
Season 3
Edit
Season 4
Edit
Community content is available under
CC-BY-SA
unless otherwise noted.