"WELCOME TO MY PAGE!"
Daryl says hi to you all! And I say Welcome to my page! Take a tour and don't leave yet! I'm watching you...hehehe
YoutubePlayer has been disabled by Wikia.
The following Youtube video has been linked:
embed/e3iDs6qkzvc
"Yeah brad! "
—- My catchphrase.
---
Never_more0122333 is "online" 
---
About the Ass KickerEdit
The name's Earl aka Never_more0122333 or The Ass Kicker, You can call me never or ass kicker if you want it easy. I am a 12 year old guy from Philippines.
I love The Walking Dead; the TV Series, the Comic Series where I thought they were the same story. I hope the Walking Dead will never end!.
My favorite is Daryl Dixon in TWD or known as the "Badass"
CM Punk is the Best In The World.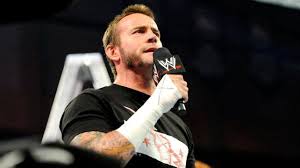 "This isn't CM Punk talking to Triple H, this is Phil Brooks talking to Paul Levesque!"
"This isn't sour grapes. But the fact that Dwayne is in the main event at WrestleMania next year and I'm not makes me sick!"
Never_more0122333 Stories
Edit
Stories:
The Fall of Mankind. (In Progress)
The Last Stand. (After The Fall of Mankind)
The Fall of Mankind: Judgement. (After The Last Stand)
Some of them are my friends from TWD Wikia
Editing Milestones:
Edit
500 Edits - November 20, 2013 (501 Edits)
750 Edits - Pending
1000 Edits - Pending
2000 Edits - Pending
3000 Edits - Pending
4000 Edits - Pending
5000 Edits - Pending
6000 Edits - Pending
7000 Edits - Pending
Achievements when I was a ninjaEdit
I passed the chunin exam when I was 8 years old. I became an anbu when I was 9 years old. I became a jonin when I was 11 years old. I was the captain of 5 teams who were the children of Naruto, Sakura, Sasuke, Shikamaru, and the rest of the konoha famed ninjas.
I was almost killed by Obito who was reanimated again, but I won the match with him and became the 9th hokage.
Community content is available under
CC-BY-SA
unless otherwise noted.