Timothy West is a character in Say Goodbye to America: Scatter
Timothy West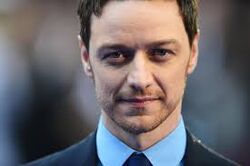 Death
Shot in the gut by Spencer
Relations
Fish West (Brother) Jack West (Brother)
Portrayed by
James McAvoy
Pre-Apocalypse
Edit
Nothing is known about Tim's life before the outbreak
Post-Apocalypse
Edit
At some point, Timothy joined the Apex communtiy
Scatter Season 1
Edit
"Others"
Edit
Tim, along with Fish and Jack, talk to Eric, Todd, Garrett and Hannah about the new living arrangements at Jenny's party
Tim appears with his brother bringing Todd to Judy's service. Later, with his brothers, he invites Jenny over for movie night that Friday
Timothy is seen with Todd, Phillip and Fish discussing plans for leaving for the mission to the mall. He asks that he instead be called West and not Tim.
Season 2
Edit
"The Same Asylum as Before"
Edit
Tim, now known as West, is set to work "crowd control" within the mall with Dimitri. When he, Nathan and Eli Wilson are surrounded by walkers, West takes Eli back after the latter is bitten.
"Wet Ribbon"
Edit
West, along with his brother, Todd and Phillip, are held at gunpoint by Gregory's group. Spencer, in retaliation for Lulu being stabbed, shoots West in the gut. As the groups disperse, West is in the back of the U-Haul with Fish and Phillip, before ultimately succumbing to his gunshot and dying. His brother puts him down
Killed Victims
Edit
Numerous counts of zombies
Killed By
Edit
In retaliation for Lulu being stabbed, Spencer shoots West in the gut, around the liver
After West dies from his wounds, his brother stabs him in the head so he does not turn
Appearances
Edit
Season 1
Edit
Season 2
Edit
The Same Asylum as Before
Wet Ribbon