Tim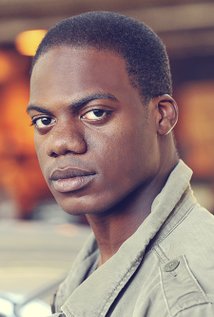 Death
Shot in the chest by Lottie (Alive) Put down by Taylor Burns (Before Reanimation)
Portrayed by
Marcus Henderson
Tim is a character in Say Goodbye to America: Scatter
Pre-Apocalypse
Edit
Nothing is known about Tim's life before the outbreak
Post-Apocalypse
Edit
At some point, Tim joined the Apex community as a member of the construction crew
Scatter Season 1
Edit
Tim first appears with Warren Smith and Paul after getting news from Ray that Scott wants help down at the Target.  After bargaining with Ray, the three leave, but are told not to return for at least one week.
Tim appears with Warren and Paul late the next night to help work on the Target.  They walk inside and get rest for the next day
Tim is seen outside planning fortifications with Warren, Paul and Aaron and suggests putting fencing around the perimeter.  He is present during the Massacre at the Target, during which he is shot in the chest and killed by Lottie.  It is assumed he is put down with the others before reanimation
Tim's corpse is seen outside the Target. Taylor Burns calls attention to it and ultimately puts him down
Killed Victims
Edit
Numerous counts of zombies
Killed By
Edit
As Tim runs outside of the Target after warning Taylor and Dex about the attack, he is shot in the chest with one shot by Lottie, and dies instantly
After the Massacre at the Target, Taylor finds Tim's corpse and puts him down before he can turn
Appearances
Edit
Fears
Gone
Pain
Death (Corpse)
Community content is available under
CC-BY-SA
unless otherwise noted.