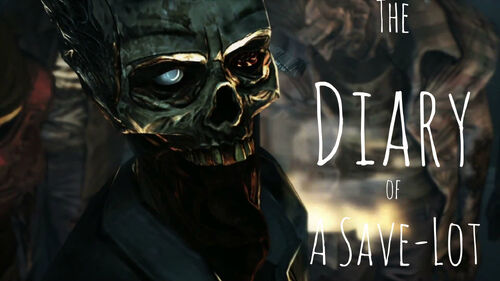 The Diary of A Save-Lot
 is a post-apocalyptic story set inside the universe of The Walking Dead Game. It follows the story of 
Emile John
, a 15-year-old normal teenager who is unexpectedly thrown into a danger filled world.
YoutubePlayer has been disabled by Wikia.
The following Youtube video has been linked:
embed/K51MK9IvDo8
(Draft) Emile John, A normal 15 year old girl who just wanted to fit in. Everything seemed fine in her new school. Until one day something happens. Everything goes wrong and she is forced to flee with only her bagpack full of textbooks and a penknife from her teachers desk.
She ends up in Save-Lots, she is gladly taken in and over time everything starts to get worse. Deals are broken, blood is shed and the list of people to trust gets shorter every day.
Set in the same Timeline as TWD Game.
Characters
Edit
Emile John
Kenny Boxx
Community content is available under
CC-BY-SA
unless otherwise noted.