Taz is a character in Say Goodbye to America: Scatter
Taz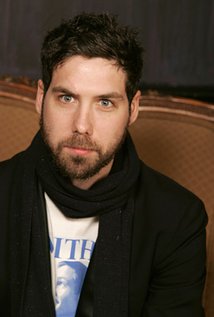 Portrayed by
Leo Fitzpatrick
Pre-Apocalypse
Edit
Nothing is known about Taz's life before the outbreak
Post-Apocalypse
Edit
At some point, Taz joined Gregory's group
Scatter Season 2
Edit
"Wet Ribbon"
Edit
Taz joins Max and Maine on the journey to the Target to find Callum, Liam and Alex. Along the way, he finds out about Maine's bisexuality and Stephanie's assault due to her being a lesbian. The trio find Alex, Liam and Callum executed in the parking lot and return. He accompanies Max, Maine, Lewis and Kevin bring Johnny and Richard into the fighting ring. he watches as Richard nearly decapitates Johnny and Maine shoots the former in the head
"Veneno Para Las Hadas"
Edit
Taz is seen in Spencer's trailer asking why he can't leave for Apex
"My Book of Regrets"
Edit
Taz is seen starting up the big truck when leaving for Apex
"Home Invasion"
Edit
Taz appears during the attack on Apex, during which he is shot and killed by Gavin Foxx
Killed Victims
Edit
Numerous counts of zombies
Killed By
Edit
During the attack on Apex, Gavin shoots and kills Taz with his UMP
Appearances
Edit
Wet Ribbon
Veneno Para Las Hadas
My Book of Regrets (No Lines)
Home Invasion (No Lines)
Community content is available under
CC-BY-SA
unless otherwise noted.