Sarah Benjamin
Data
Portrayed By
Status

Alive

Alias

Sarah Nicholson

Age

17

Origin

Philadelphia, PA

Physical Description
Gender

Female

Ethnicity

Hispanic-American

Hair Color

Ginger

Eye Color

Brown

Appearances
First Seen
Time On Story

Chapter 1 -

Appearances

1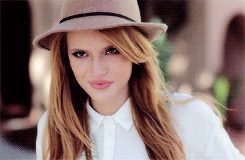 Sarah Benjamin is a main character of Endangered. A rebellious teenager out of spite, Sarah Benjamin is a caring if problematic individual. Behind the cool and glamour lies a broken child looking for guidance, even more-so after the recent suicide of her friend further leads her down a rabbit-hole of pain and anger. Coupled with a troublesome home life and academic failure, Sarah's only desire is to runaway and start over.
Character
Edit
Backstory
Edit
Endangered
Edit
Relationships
Edit
Family
Personal
Mariah Cooper

†

- Close friend

Percy Brooks

- Friend

Lyanna Thompson

- Friend

Brandon Sky

- Friend
Appearances
Edit
Book One

Prologue
The City of Brotherly Love, Part One
The City of Brotherly Love, Part Two
New Opportunities
Cherry and White
The Bright Side
Love Once Pure
Amidst a Crashing World
The Chains Wear Heavy
A German's Tale
Zoey
The Answer
Lost Souls
Epilogue
---
Community content is available under
CC-BY-SA
unless otherwise noted.