Samuel Tollett is a character in Say Goodbye to America: Scatter
Samuel Tollett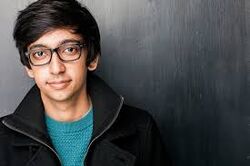 First seen
My Book of Regrets
Death
Noah (caused); Killed offscreen by an O'Connor Compound guard
(...Hello...?; Torn (confirmed))
Pre-Apocalypse
Edit
Nothing is known about Samuel's life before the outbreak
Post-Apocalypse
Edit
At some point, Samuel joined the Yard
Scatter Season 2
Edit
"My Book of Regrets"
Edit
Samuel is first seen sitting at a picnic table with Lewis, Julian, Max, Anthony and Daisy Montgomery discussing the upcoming attack on Apex. He is later seen with Cosmo Murphy at target practice, who tells him to rest the rifle on his left shoulder for his left-eye dominance
"Home Invasion"
Edit
While not explicitly seen during the battle at Apex, Samuel is seen later with Kevin in the woods discussing how and what they'll do if they get back
"Stars Die"
Edit
Samuel is seen with Kevin in North Chatham Elementary, arguing about not having a place back at the Yard. The pair then meet Cole and Basil, Apex survivors. After revealing Kevin and Samuel attacked Apex, Basil reaches for his gun before Cole tells them to talk it out
Season 3
Edit
Samuel is seen with Kevin, Basil and Cole walking down the road when they are approached by a vehicle and are seen putting their hands up
Samuel is seen in the O'Connor Compound prison cells when Eli Wilson of Apex is brought in. He watches as Eli attacks the cook, Thomas Packer and is subsequently taken away
"...Hello...?"
Edit
Samuel is seen talking with the other prisoners about Eli's outburst. He is taken outside the cells when Dave O'Connor makes Noah choose someone
Although not physically present, Eli explains how the food the prisoners are eating is actually Samuel, and causes an uprise in the cells
Killed Victims
Edit
Numerous counts of zombies
Killed By
Edit
After being chosen by Noah, Samuel is killed offscreen and served as the next meal
Appearances
Edit
Season 2
Edit
My Book of Regrets
Home Invasion
Stars Die
Season 3
Edit
Lift
Food
...Hello...?
Torn (as food)
Samuel, along with Kevin, are the second characters revealed to be appearing in Season 3 early. The first was Lewis
Along with Cole, Basil and Kevin, Samuel had been marked unknown since Season 2 Episode 6 (Home Invasion), before being re-introduced in Season 2, Episode 11 (Stars Die)

Along with the three, Samuel will be moved up to Also Starring in Season 3