Ryo Osaka is a character in Say Goodbye to America: Scatter
Ryo Osaka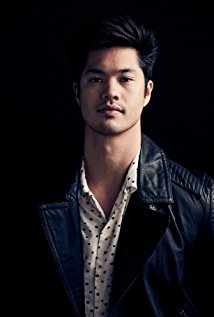 Pre-Apocalypse
Edit
Nothing is known about Ryo's life before the outbreak
Post-Apocalypse
Edit
At some point, Ryo joined the Yard
Scatter Season 3
Edit
Ryo is first seen around the fire pit during the vote. He is one of the four, along with Max, Jane Byron and Adam McGill to vote to leave the Yard. He is later seen leaving on a supply run
Ryo enters the Lowe's with the others and heads for the tools. When Adam walks up to him and asks if he remembers the plan, Ryo sighs and agrees. He later negates what he said earlier and tells Adam to go if the latter wants, but Ryo decides to stay at the Yard. Ryo then gets in the truck to go back to the Yard
Ryo is seen talking to Jane
"Revelations"
Edit
Ryo is seen during the fire pit feast listening to Brooks's story. Later, during the biter invasion of the Yard, Ryo takes out the first biter by throwing a knife into it. He, Daniel Chance and Adam fight together for a while before helping Craig Wing out. In the aftermath, Ryo puts Jane down
Coming soon
Coming soon
Killed Victims
Edit
Jane Byron (Before Reanimation)
Numerous counts of zombies
Appearances
Edit
Season 3
Edit
Lift (No Lines)
Alone
Pact (No Lines)
Revelations
Me?
Food
Community content is available under
CC-BY-SA
unless otherwise noted.