Ronnie is a character and a tertiary antagonist in the second season of Say Goodbye to America: Scatter
Ronnie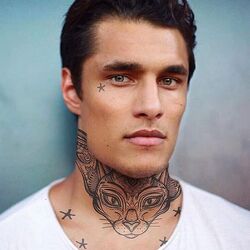 Death
Shot by an unknown Gunman
Pre-Apocalypse
Edit
Nothing is known about Ronnie's life before the outbreak, except that he was a marine sniper
Post-Apocalypse
Edit
At some point, Ronnie joined the Waterfront community
Scatter Season 2
Edit
"Stars Die"
Edit
Ronnie is first seen with Ivan Petrova ascending the clock tower during the Midnight Rebellion, carrying a high power sniper rifle. The pair talk while Ronnie aims at the people down below, killing at least one. He is later seen firing on others before being killed and falling out of the tower
Killed Victims
Edit
At least one member of the Waterfront Community
Numerous counts of zombies
Killed By
Edit
Unknown Gunman
Edit
During the Midnight Rebellion, Ronnie fires upon Nate Demarco, Barney Munson and Arturo Vazquez, but is ultimately killed by gunfire from Phillip James's group
Appearances
Edit
Season 2
Edit
Community content is available under
CC-BY-SA
unless otherwise noted.