Roger Fester is a character in Say Goodbye to America: Scatter
Roger Fester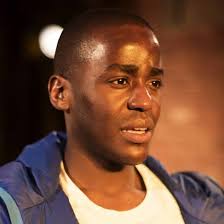 Origin
Edinburgh, Scotland
Pre-Apocalypse
Edit
Nothing is known about Roger's life prior to the outbreak, except that he was a college student studying abroad in American
Post-Apocalypse
Edit
At some point, Roger made a home in his university's med school
Scatter Season 4
Edit
"No Surprises"
Edit
Roger first appears with Andrew Marino and J.D. Eisbach in a standoff with Fish West and Sylvester Nelson. He is present during the larger standoff once the soldiers arrive
"Where We Were"
Edit
Roger will appear in this episode
Killed Victims
Edit
Numerous counts of zombies
Appearances
Edit
Season 4
Edit
No Surprises
Where We Were
Community content is available under
CC-BY-SA
unless otherwise noted.