Rain Wong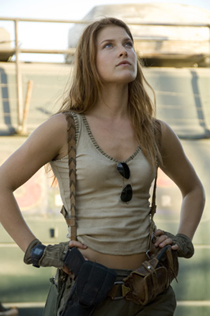 Last seen
Scatter (Alive) Alone (Flashback)
Death
Shot in head by Todd to prevent Reanimation
Origin
Unknown Cul De Sac
Pre-Apocalypse
Edit
Nothing is known about her life before the apocalypse
Post-Apocalypse
Edit
At some point, she was part of a small group in the woods
"Scatter"
Edit
After the deaths of Marlton, Luke and Harold, Rain and three of her friends found a cul de sac. They slept for the night until they were interrupted by walkers. She, Todd, Phillip and Mark all grabbed guns to fight their way out of the cul de sac, passing Tara being torn apart. Rain is bitten by a walker, and then shot by Todd to prevent her reanimation
Season 3
Edit
Rain is seen in Todd's flashback playing cards with Todd, Luke, Mark and Phillip. She is present when Tara and Harold enter from the woods with guns drawn. She eventually allows the pair to enter the group
Killed Victims
Edit
Numerous counts of walkers
Killed By
Edit
As she was being devoured by walkers, Todd shot her in the head
Appearances
Edit
Season 1
Edit
Season 3
Edit
Community content is available under
CC-BY-SA
unless otherwise noted.