Paul Daniels is a character in Say Goodbye to America: Scatter
Paul Daniels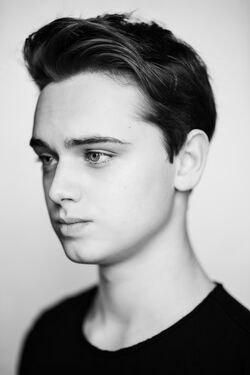 First seen
Gravity Eyelids
Portrayed by
Dean-Charles Chapman
Pre-Apocalypse
Edit
Nothing is known about Paul's life before the outbreak
Post-Apocalypse
Edit
Paul is among those who founded the Waterfront community, where he is currently a guard
Scatter Season 2
Edit
"Gravity Eyelids"
Edit
Paul is seen on guard duty with Arnold before Chuck eventually takes over for the latter
"Stars Die"
Edit
Paul is seen on guard duty with Chuck, who shoots the kid when the latter begins to ask questions. He is taken to the infirmary by Nathan
"Off the Map (The Day that Never Comes)"
Edit
Paul is seen on the operating table giving all he has left before dying due to his injuries. Dr. Harris puts him down
Killed Victims
Edit
Numerous counts of zombies
Killed By
Edit
In the beginning of the Midnight Rebellion, Chuck shoots Paul off the guard tower. He ultimately dies from his injuries
Before Paul turns, Richard angrily shoves a scalpel into the former's skull
Appearances
Edit
Season 2
Edit
Gravity Eyelids (No Lines)
Stars Die
Off the Map
Community content is available under
CC-BY-SA
unless otherwise noted.