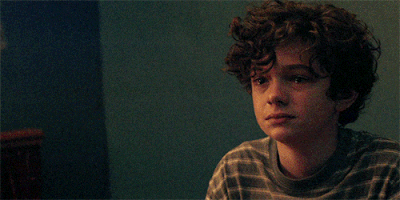 THEME
PJ Cassavoy is a lead character in Epiphany. A technical prodigy and a high-spirited goofball, PJ doesn't allow the challenges thrown in his path determine his future or worth. He has created his own weaponry, suppressors, ammunition, and explosives; his technical prowess makes a valuable asset. His future seemed destined for failure after being incapacitated for over a hundred days at the age of four from encephalitis at the onset of The Plague. However, a decade later, he has risen above the many challenges of his vegetative state--including a lisp caused by biting off the tip of his own tongue, seizures, and poor vision--with an energetic and cheerful demeanor that shows an appreciation and immense value for life. PJ has a complicated camaraderie with Winnie, who--in an uncharacteristic bout of empathy--took him in after his mother disappeared on a supply run. Shattered memories of his mother's disappearance revisit him when he sleeps, in PTSD episodes he calls 'Re-Entries'.
While PJ struggles to remember bits of his past, he places great value in it. His mother's iPhone, loaded with music that he cherishes, serves as the only tangible memento he has of her. A pair of socks his mother hung on the wall across from his hospital bed while he was comatose were donated and decorated in a superhero theme (she often called him 'Super PJ, Miracle Boy') and he still has one of those socks to date. PJ wears the remaining sock on his forearm as his 'lucky sock', a symbol representing everything that his mother thought he was: a hero, a miracle.
"

PJ was a charming kid, curious and sweet with an inkling of rebelliousness; an independent, playful spirit with a crude, goading, and wicked sense of humor. Quite timorous at first meeting, the cheerful buoyancy of his true nature was quickly revealed through getting to know him. His boisterous and out-there personality caused him to grow on folks like a leech.
[...]
They also called him a bit of weirdo. He wore a tube sock on his arm, tight against his skin. He called it his lucky sock. They didn't really bother asking why.

"
Coming soon.
PJ is based on PJ Shamp, a main character from Eden Rising, of which Epiphany is a reimagining.
Community content is available under
CC-BY-SA
unless otherwise noted.