Nils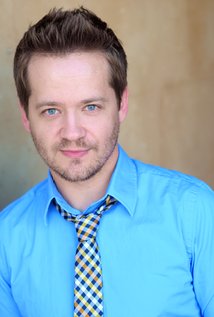 Portrayed by
Jason Earles
Nils is a character in Say Goodbye to America: Scatter
Pre-Apocalypse
Edit
Nothing is known about Nils's life before the outbreak
Post-Apocalypse
Edit
At some point, Nils joined Gregory's group and became a high ranking member
Scatter Season 1
Edit
Nils first appears after Brooks shoots Judy and the group make themselves known to Leo's group.  As they leave, Nils is made to watch over Niklas as they take him prisoner
Nils stands in the tent with Gregory and Brooks and tells Niklas not to struggle or the rope will burn more.  Later that evening, he arrives after Izabel tortures Niklas some more and he reveals how many people live in Apex.  Nils gives him a melatonin pill and some water to help him sleep through the night
Nils wins a bet against Alex  after the latter pulls off one of Niklas's leg hairs to wake him up.  Alex gives Nils a half melted Crunch bar before leaving to get Gregory.  
Nils appears with Izabel and Brooks after the latter kicks Nikals in the balls as torture.  The three are told off by Gregory  and Nils and Brooks make jokes about Izabel's slight attraction to Niklas
Coming Soon
Season 2
Edit
Killed Victims
Edit
Numerous counts of zombies
Appearances
Edit
Help (No Lines)
Fears
Gone
Pain
Death
Season 2
Edit
The Same Asylum as Before
Wet Ribbon
Once
My Book of Regrets
Home Inavasion
It Will Rain for a Million Years
Trains
Nils is credited under Co-Starring in Season 1, but is upgraded to Also Starring in Season 2 Part 1 and becomes a Series Regular in Season 2 Part 2
Community content is available under
CC-BY-SA
unless otherwise noted.