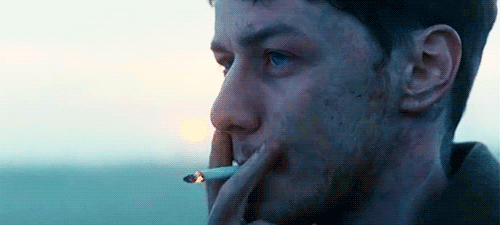 Michael Nicholson
Data
Portrayed By
Status

Alive

Age

37

Origin

Glasgow, Scottland

Physical Description
Gender

Male

Ethnicity

Caucasian

Hair Color

Brown

Eye Color

Blue

Appearances
First Seen
Time On Story

I: Prologue -

Appearances

14
Michael Nicholson is a main character of Endangered. Michael's life is defined by constant mistakes. Nearing middle age, and still having done nothing with his life, Michael retreats to his numerous addictions to fill the empty voids. Often found drinking, Michael hopes to drink the past away--or kill himself, either would work.
Character
Edit
A man torn apart by his past failures, Michael is a man defined by his self-loathing, lack of self-esteem and apathy towards the life around him. He clings onto his mistakes, and despite knowing how he has failed as a person, believes he cannot overcome his demons nor deserve happiness. This emptiness has often led Michael down roads of depression and addictions. Believing himself a curse onto others, Michael refuses to make connections with people and tends to avoid socializing all together. Even with his visible depression, Michael is a natural wisecracker, although this humor has turned sarcastic and dry in recent years.
Despite his vices and attitude, Michael is not a terrible person. Although he struggles to look past his own problems, Michael can be very compassionate when with others. A soul just looking for love, Michael will be very disciplined and loyal to those who accept him.
Background
Edit
Endangered
Edit
Relationships
Edit
Family
Appearances
Edit
While Endangered is an ensemble piece, Michael and Victoria Cummings can be considered the lead characters. Between the two, Michael is the closest thing the story has to a protagonist, as his arc will compromise of most the story's themes.
A previous iteration of Michael, alongside Tori, appeared as a contestant in the second UFSW Hunger Games, where he placed 10th.

For more information see his page here.

Michael's personality type is INFP.
---
Community content is available under
CC-BY-SA
unless otherwise noted.