Meredith is a character in Say Goodbye to America: Scatter
Meredith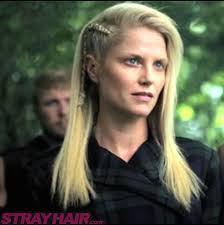 Portrayed by
Ellen Hollman
Pre-Apocalypse
Edit
Not much is known about Meredith's life before the outbreak, except that she was raped and abused by her first husband to the point of miscarrage
Post-Apocalypse
Edit
At some point, Meredith joined the Apex community as a member of Leo's group
Scatter Season 1
Edit
"Others"
Edit
Meredith first appears in Leo's group with the others on guard with Niklas. She later is seen at the Target in the dry foods section with Otis. Meredith is later seen helping Carl with Gary after the former is bitten.
Meredith is seen dropping a heavy box into a truck bed before talking to Leo about his shoes. She later angrily confronts Judy about being drunk before they're supposed to leave, and watches as she threatens Leo with a broken bottle. She is later present when Judy is shot by Brooks and Gregory takes Niklas away.
Meredith is among those who joins the rescue mission for Niklas
Meredith is seen checking out clothes with Tess discussing the latter's reason for joining the mission.
Meredith is seen with Otis, Gary and Eric having a cup of coffee in the Target. She later joins the rescue group and joins Tess and Aaron along the road. She talks to Tess about her crush on Niklas. She later sets off the C4 to distract the soldiers at the Yard.
Meredith is seen driving off with Otis and Tess
Season 2
Edit
"The Same Asylum as Before"
Edit
Meredith is seen with Elizabeth Hill, Miranda, Oliver, Hannah Johnson, Olivia Graham, Doug Santos, Taylor Burns, Jack West, Kendall Standish, Annie McGovern and Dex Hubbard drinking wine and eating crackers and cheese. She is shocked when Miranda brings up the topic of spirit animals, and is on the fence about her animal being a cougar.
"Veneno Para Las Hadas"
Edit
Meredith appears with Dex, Olivia and Miranda when Niklas leaves Tess's room. She asks if he had a fun night
"My Book of Regrets"
Edit
Meredith appears when Train and Horace bring Maine Ryan in to fix him up. She is later present with Jenny, Phillip, Otis and Dimitri when Gregory arrives at Apex
"Home Invasion"
Edit
Meredith is present during the attack on Apex. She shoots at Yard soldiers throughout the battle, but is ultimately shot in the head and killed by Gregory
Killed Victims
Edit
Numerous counts of zombies
Possibly some Yard soldiers
Killed By
Edit
After causing Gregory to accept defeat, Gregory shoots Meredith in the head before fleeing
Appearances
Edit
Season 1
Edit
Others
Help
Fears (No Lines)
Gone
Pain
Death
Season 2
Edit
The Same Asylum as Before
Veneno Para Las Hadas
My Book of Regrets
Home Invasion
Community content is available under
CC-BY-SA
unless otherwise noted.