Mark Masterson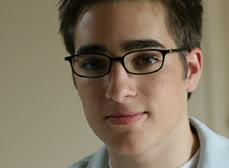 Last seen
Scatter (Alive) Revelations (Flashback/Zombified)
Death
Bitten by walker; died of blood loss (Alive) Stabbed in the head by the Wanderer (Zombified)
(Scatter (Alive) Revelations (Zombified))
Portrayed by
Jake Goldsbie
Pre-Apocalypse
Edit
Nothing is known about his life before the apocalypse
Post-Apocalypse
Edit
At some point in the apocalypse, he joined Todd Andrew's group
Scatter Season 1
Edit
"Scatter"
Edit
After the tragic deaths of Luke O'Hara, Harold Bach and Marlton McClain, Mark, as well as Todd, Rain, Tara and Phillip found a small cul de sac. They were tracked down by walkers and had to make a quick getaway. In doing so, Mark was bit on the neck and ran to hide, where he passed out and turned into a walker
Season 3
Edit
Mark is seen playing cards with Luke, Phillip, Todd and Rain when Harold and Tara appear from the forest with guns drawn. Mark is able to diffuse the tension and allows the pair to enter the camp without firing a single shot
"Revelations"
Edit
Mark is seen in a flashback with Marlton and Rain talking with Todd and Luke and meeting the pair for the first time. They all agree to go off road instead of towards the city. His zombified corpse is later seen by Todd and the Wanderer, who puts him down for good
Killed Victims
Edit
Numerous counts of zombies
Biters (Alive)
Edit
After he was bitten in the neck, he ran to a house in the Cul De Sac, where he died and became a walker
After seeing him in the road, the Wanderer puts Mark down
Appearances
Edit
Season 1
Edit
Season 3
Edit
Alone (Flashback/Zombified)
Revelations (Flashback/Zombified)
Community content is available under
CC-BY-SA
unless otherwise noted.