Luke O'Hara is a character in Say Goodbye to America: Scatter
Luke O'Hara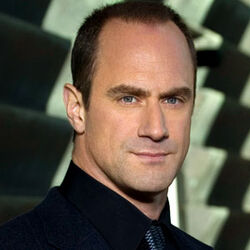 Last seen
Scatter (alive) Alone (flashback)
Death
Torn apart by walkers
Portrayed by
Christopher Meloni
Pre-Apocalypse
Edit
Nothing is known about Luke's life before the outbreak
Post-Apocalypse
Edit
At some point, Luke joined a camp with Todd Andrews
"Scatter"
Edit
Luke is seen with Todd accidentally bringing walkers in on them while getting supplies for their camp. He is unfortunately grabbed while escaping and torn apart, devastating Todd
Season 3
Edit
Luke is seen playing cards with Todd, Rain Wong, Phillip James and Mark Masterson when he loses the pot to Todd. He is present when Harold Bach and Tara Friedman enter the camp at gunpoint, and the former aims at Luke. Eventually, the pair are allowed in
Killed Victims
Edit
Numerous counts of zombies
Killed By
Edit
While escaping from a building, Luke falls and is torn apart by walkers
Appearances
Edit
Season 1
Edit
Season 3
Edit
Luke is the first death in Scatter
Community content is available under
CC-BY-SA
unless otherwise noted.