Kimoni

Data

Age

b. September 3, 2054 (28 y/o)

Relations

Wolf Angelo (best friend)

Appearances

First seen

"VII." (flashback)

Miscellaneous

Actor likeness

Epiphany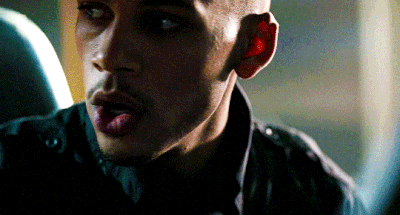 THEME
Kimoni is a lead character in Epiphany. Kimoni has been best friends with Wolf Angelo since childhood. Considering himself an opportunist, he is only ever where he is because it's the place that offers him the best chance of survival. He is a kind, curious and compassionate spirit behind the rifle he totes as a soldier for a cause he doesn't quite believe in. Kimoni has a soft spot for the younger and more vulnerable members of the squadron, which includes Gray Bolio, who he gathers under his wing and teaches them the ropes for surviving life in Theoria.
Kimoni was a nerdy teenager who spent plenty of time on message boards and soaking in all forms of media before The Plague hit, so he is a fountainhead of pop culture references and conspiracy theories. His passion for any subject he puts on his mind causes even the most ridiculous stories sound almost convincing. Many believe that Kimoni's heart is his greatest weakness, but he surprises his detractors by showcasing his impressive skills as a sharpshooter and hand-to-hand combatant.
Character Description
Edit
| | | |
| --- | --- | --- |
| " | One of the soldiers had a grim smile pasted on his unusually kind face, and wore his thick curly black locks in a mohawk. He reached his hand down and gave a nod. "It's okay," he said quietly. "My name is Kimoni. I'm here to help you." | " |
Coming soon.
Playlists are designed & used by the writer in an effort to help "get into the heads of the characters" when writing specific character-focused chapters. Included in the playlists are songs that A) relate with the character's storylines, B) are songs that are featured within the context of the story and the character encounters them, or C) are songs that the character would likely have on a personal playlist. Feel free to follow them if you'd like, they are updated constantly.
The name 'Kimoni' is of African origin, and means "Great Man" or "king".
Kimoni is loosely based on Gio Durant, a main character from Eden Rising, of which Epiphany is a reimagining.
Community content is available under
CC-BY-SA
unless otherwise noted.