Kevin O'Leary is a character in Say Goodbye to America: Scatter
Kevin O'Leary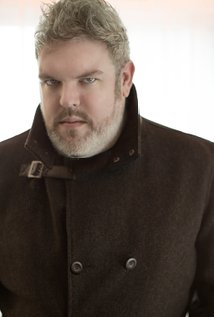 First seen
Gravity Eyelids
Last seen
Gravity Eyelids
Age
Late 30s to Early 40s
Death
Shot in the heart by Emil
Portrayed by
Kristian Nairn
Pre-Apocalypse
Edit
Nothing is known about Kevin's life before the outbreak
Post-Apocalypse
Edit
At some point, Kevin started the Waterfront community before becoming the leader of the Cedar Island outpost
Scatter Season 2
Edit
"Gravity Eyelids"
Edit
Kevin is first seen in the infirmary with David Blair and Kayleigh healing a broken leg. He and David talk a little bit before Cassius Killian and Emil burst in and kill the pair
Killed Victims
Edit
Numerous counts of zombies
Killed By
Edit
During the Midnight Revolution, Kevin is shot in the heart by Emil
Appearances
Edit
Kevin is exceptionally tall, standing at 6' 11". This makes him the tallest survivor encountered in Scatter
Community content is available under
CC-BY-SA
unless otherwise noted.