James Benjamin
Data
Portrayed By
Status

Alive

Age

45

Origin

Scranton, PA

Physical Description
Gender

Male

Ethnicity

African-American

Hair Color

Black

Eye Color

Brown

Appearances
First Seen
Time On Story

Chapter 1 -

Appearances

1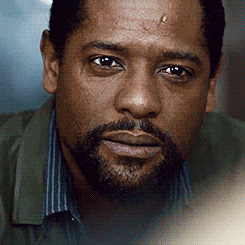 James Benjamin is a main character in Endangered. A senior partner of a prestigious law firm, James Benjamin is known for being the lawyer to get someone out of trouble. A man typically in control, James finds himself struggling as he finds his life muddled. With a rebellious teenage niece, a loveless marriage and continuous moral bankrupt cases, James struggles to piece the correct solution together.
Character
Edit
Confident, intelligent, determined and arrogant, James found his home in the world of law. Fueled by a fear of failure, James's determination has led him to much success and wealth, having never lost a case. It is this success that has left James arrogant, vain and judgmental with a massive ego. At his core James is not a terrible person, just a man lost in his own successes. This is evident in his love for Sarah, whom James would sacrifice anything for, but their relationship has turned cold in recent years due to the withdrawn James not having any idea how to raise a teenager.
James has a quick, strategic, independent and open mind, allowing him to be an ideal leader and is a Jack-of-all-Trades. He is, however, over analytical and this leads to his failure in human relationships. He's clueless in understanding and expressing emotions, leaving him to appear withdrawn, which has helped damage his relationships to his family.
Background
Edit
Endangered
Edit
Relationships
Edit
Family
Personal
Nicolina Clark

- Mistress
Appearances
Edit
Book One

Prologue
The City of Brotherly Love, Part One
The City of Brotherly Love, Part Two
New Opportunities
Cherry and White
The Bright Side
Love Once Pure
Amidst a Crashing World
The Chains Wear Heavy
A German's Tale
Zoey
The Answer
Lost Souls
Epilogue
In the prior version of Endangered, James was played by Josh Lucas.
Jame's personality type is INTJ.
---
Community content is available under
CC-BY-SA
unless otherwise noted.