Jack West is a character in Say Goodbye to America: Scatter
Jack West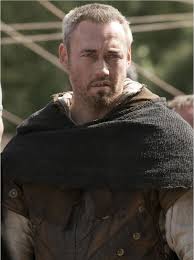 Relations
Ryan "Fish West- Brother Timothy West- Brother (deceased)
Portrayed by
Kevin Durand
Pre-Apocalypse
Edit
Nothing is known about Jack's life before the outbreak
Post-Apocalypse
Edit
At some point, Jack joined the Apex community with his brothers Ryan and Timothy
Scatter Season 1
Edit
"Others"
Edit
Jack appears at Jenny's party with his brothers talking with Todd, Eric, Garrett and Hannah.
Jack appears with his brothers at Jenny's service for Judy. The three ask her if she will be joining for a movie night that Friday.
Season 2
Edit
"The Same Asylum as Before"
Edit
Jack appears in Meredith's house with Elizabeth Hill, Hannah, Doug Santos, Kendall Standish, Olivia Graham, Annie McGovern, Dex Hubbard, Oliver, Taylor Burns and Miranda discussing spirit animals over wine and cheese and crackers. He says his is a whale
Killed Victims
Edit
Numerous counts of zombies
Appearance
Edit
Season 1
Edit
Season 2
Edit
The Same Asylum as Before