Jack West is a character in Say Goodbye to America: Scatter
Jack West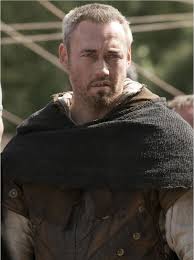 Relations
Ryan "Fish" West- Brother (deceased) Timothy West- Brother (deceased)
Portrayed by
Kevin Durand
Pre-Apocalypse
Edit
Nothing is known about Jack's life before the outbreak
Post-Apocalypse
Edit
At some point, Jack joined the Apex community with his brothers Ryan and Timothy
Scatter Season 1
Edit
"Others"
Edit
Jack appears at Jenny Hanson's party with his brothers talking with Todd, Eric, Garrett and Hannah.
Jack appears with his brothers at Jenny's service for Judy. The three ask her if she will be joining for a movie night that Friday.
Season 2
Edit
"The Same Asylum as Before"
Edit
Jack appears in Meredith's house with Elizabeth Hill, Hannah, Doug Santos, Kendall Standish, Olivia Graham, Annie McGovern, Dex Hubbard, Oliver, Taylor Burns and Miranda discussing spirit animals over wine and cheese and crackers. He says his is a whale
Jack appears when the rest of the survivors return from the mall, although he walks away before he can learn of Timothy's death
"My Book of Regrets"
Edit
After learning of Timothy's death and Fish's disappearance, Jack sits in his house alone. In the middle of the night, in anguish, Jack punches a hole into his wall and is visited by Phillip James, Lysander and Miranda, the latter of whom agree to stay with him so he is no longer lonely
"Home Invasion"
Edit
Jack takes part in the attack on Apex from The Yard, and in the aftermath is against Elizabeth helping Will Knight
"It Will Rain for a Million Years"
Edit
Jack is present when Nils and Izabel arrive at the gate and is initially wary of them
"Arriving Somewhere but not Here"
Edit
Jack appears with Annie and Eddie Hedd when Niklas attacks Nils. in the infirmary after Nils is stabbed and questions who Lewis Edwards and Julian Watts, new arrivals, are
"Gravity Eyelids"
Edit
Jack appears on the Apex streets with Eddie
"Off the Map (The Day That Never Comes)"
Edit
Jack appears with Eddie on guard duty, wondering when the group at Waterfront will return. He is later seen bringing food up to Niklas, who remains locked away
Season 3
Edit
Jack heads off with the Lewis, Leo Henderson, Nils and others in search of medical supplies. He partners up with Luka but is separated when Luka falls through the floor and into the basement
Jack lets Leo and Blake know of Luka's disappearance
Jack is sent by Leo to grab Elizabeth, Lewis, Julian, Nils and Stan in search of Luka. The group searches for Luka and find him being interrogated by Roscoe Jefferson and Charles Pinkley of the U.S. Army
"Revelations"
Edit
Jack is told by Leo to join the others and wait for him before they head back to Apex
Jack appears with Nils and Stan searching the cafeteria and the pair are told by Stan to go on ahead
Jack is one of the many survivors who volunteers to help out at Waterfront
Jack takes part in the stand for the Waterfront, where he helps and injured Train after the latter is shot
After Cassius Killian tells the Apex survivors to join him, Jack stands defiant with Leo and Lewis
"Outrageous"
Edit
Jack votes to create a unified front with the Waterfront against the O'Connor Compound
Season 4
Edit
"A Plague On Your Houses"
Edit
Jack sits with the rest of the Apex survivors in Jenny's house. He later takes part in the attack on Apex and is heartbroken to hear of Fish's disappearance after the attack
"The Mask"
Edit
Jack sits with the other survivors of the previous night. He angrily yells at the others over his brother's capture and leaves before Jenny walks in. After Noah reveals Fish's death in a gruesome way, Jack surprisingly shoots a captive Mick Karn in the back of the head. Jack then picks up a packed bag and leaves Apex
Killed Victims
Edit
Numerous counts of zombies
Appearance
Edit
Season 1
Edit
Season 2
Edit
The Same Asylum as Before
Once
My Book of Regrets
Home Invasion
It Will Rain for a Million Years
Arriving Somewhere but not Here
Gravity Eyelids (No Lines)
Off The Map (The Day that Never Comes)
Season 3
Edit
Lift
Alone
Pact
Revelations
Me? (No Lines)
Food (No Lines)
Torn
Light (No Lines)
Outrageous (No Lines)
Season 4
Edit
A Plague on Your Houses
The Mask
Community content is available under
CC-BY-SA
unless otherwise noted.