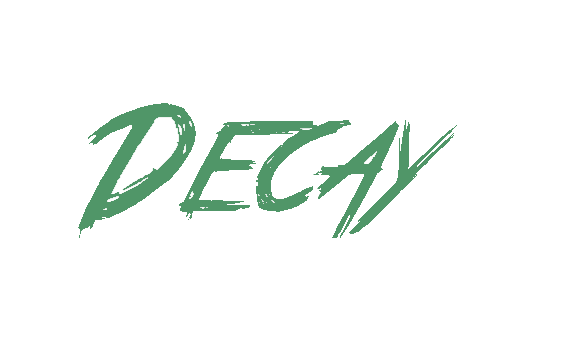 Serial Killer - Lana Del Rey
Decay is a post-apocalyptic horror-thriller series written by HawkWD.
The small safe-zone of Blackwell, Texas is rocked by a series of gruesome murders that prompts the arrival of Detectives Arthur DuPont and Sydney Hannett. The two investigators rush to solve the string of homicides as increasing numbers of the undead, a mysterious group of radicals and tension between the survivors threaten to tear the town apart.
The series is planned to include only two volumes. The first volume will have ten chapters while the second volume's chapter count is still undetermined.
Characters
Edit
For a full, comprehensive character list that features the main, recurring, supporting and guest cast, click here.
Main

Recurring


Supporting
This series went under a massive re-write in late March.
This series draws its inspiration from; Telltale Games' The Walking Dead, John Steinbeck's Off Mice and Men and the works of Gillian Flynn.
On July 24th, 2015 the story received a new logo and theme song.

The original theme song was "Gods and Monsters" by Lana Del Rey and the current theme song is "Serial Killer" by Lana Del Rey

Originally there was to be eight chapters in Volume One but this was increased to nine, and then eventually ten.
Community content is available under
CC-BY-SA
unless otherwise noted.