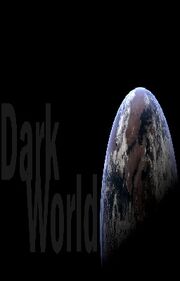 ☀Dark World is the first story written by Stanley1007.
I'm Dutch, so don't mind my bad English.
This story is about a group of people who tries to survive a zombie-apocalyps. Every Episode you see the story from out of one persons perspective. After episode 11 there are sometimes flashbacks included.
Volume 1 - The First Days
Volume 2 - Two Camps Conflict
Volume 3 - ?
Issue 13 - Going On (??-??-??)*
Issue 14 - ? (??-??-??)*
Issue 15 - ? (??-??-??)*
Issue 16 - ? (??-??-??)*
Issue 17 - ? (??-??-??)*
Issue 18 - ? (??-??-??)*
*= Not yet released!
Here you can find the Character portal.
Volume 1
Volume 2
Main Cast

Supporting Cast

Main Cast

Supporting Cast

Volume 3

Main Cast Edit

Supporting Cast
The official theme song is 'Mad World' from Gary Jules sung by Stan himself. (The writer)
Officially there wouldn't be any new characters in Volume 2.
Volume 2 is the only volume where more characters are featured then one in one episode.
It was planned that they would stay at the campsite for the entire story.
The Dutch story has 10 volumes and 60* episodes at the moment.
Currently Stan is planning the 9th Volume in Dutch. It could be the first one with seven issues.
Stan has written a spin-off story about Cam called Cam's Story. Stan is planning to write more special stories.
Carl and Matthew are promoted to starring characters for Volume 3. Brenda and John are not starring anymore.
*= Not all released yet.
Spin-Off's
Edit
Types of Undead
Zombies
Ghouls
Ghosts
Mylings
Vampires
Community content is available under
CC-BY-SA
unless otherwise noted.