Daniel Chance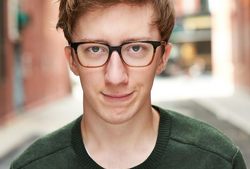 Portrayed by
David W. Thompson
Pre-Apocalypse
Edit
Nothing is known about Daniel's life before the outbreak
Post-Apocalypse
Edit
At some point, Daniel joined the Yard
Scatter Season 3
Edit
Although uncredited, Daniel was present during the vote at the Yard
Daniel is first seen with Amin chopping firewood, asking him about his prior incarceration. Gregory Ames then walks up and tells the pair to chop three more logs.
"Revelations"
Edit
Daniel is present during the campfire feast. When the biters invade, Daniel is trapped with Adam McGill and Ryo Osaka, but saved by Arrowhead and Lottie. He joins Adam and Ryo in helping Craig Wing.
In the aftermath of the previous night, Daniel and Adam made an agreement to leave the Yard behind. The pair enter the medical trailer to offer a ride to Amin Issawi and a dying Grease, who both decline. Daniel and Adam then drive off and leave the Yard and other survivors behind
Killed Victims
Edit
Numerous counts of zombies
Appearances
Edit
Alone
Revelations (No Lines)
Community content is available under
CC-BY-SA
unless otherwise noted.