Daniel Brown
Data
Portrayed By
Status

Alive

Age

27

Origin

United States of America

Physical Description
Gender

Male

Ethnicity

Caucasian

Hair Color

Brown

Eye Color

Brown

Appearances
First Seen
Time On Story

Chapter 2 -

Appearances

1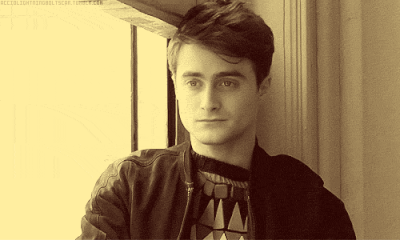 Daniel Brown
is a main character of
Endangered
. Daniel is the embodiment of success. Coming from a rough background, Daniel has let his unrivaled ambition guide him from rags to riches. Now the Vice President of Technologies at the prestige Ryker Organization, Daniel takes advantage of a recent incident to create a new opportunity. Unfortunately, the further he rises himself up the corporate ladder the more Daniel combats his own morals and loneliness.
Character
Edit
Ambitious doesn't even begin to describe Daniel. Raised in the lower class, Daniel's ambition has led him to now joining an elite business. Bold, Practical, Perceptive and Charismatic, Daniel is a true entrepreneur who knows how to work a crowd. His dreams of success can make him seem insensitive and narcissistic, and while he does value himself and his own dreams over others, he is not a bad individual. Just a man lost in his own gratification. However, despite his dreams of success reaping true, Daniel suffers from severe loneliness and fails to make friends, despite his charisma.
Daniel is known to be impatient and unstructured, which hinders his abilities at leadership. Despite this, he hates to be boxed in and loathes authority figures, instead hoping to be the maker of his own life. This has led to mistakes in the past, but Daniel can never see his own mistakes.
Backstory
Edit
Endangered
Edit
Relations
Edit
Family
Rebecca Brown

- Mother

Robert Brown

†

- Father
Personal
Jacob Ryker

- Boss

Kyle Vaughn

- Co-worker and friend

Donald Ritter

- Co-worker and rival
Appearances
Edit
Book One

Prologue
The City of Brotherly Love, Part One
The City of Brotherly Love, Part Two
New Opportunities
Cherry and White
The Bright Side
Love Once Pure
Amidst a Crashing World
The Chains Wear Heavy
A German's Tale
Zoey
The Answer
Lost Souls
Epilogue
In prior versions of the story, Daniel was played by Ryan Reynolds and portrayed as a narcissistic, cocky snob, either being a business owner or mob boss depending on the version. This version is vastly different, only remaining similar in name.
---
Community content is available under
CC-BY-SA
unless otherwise noted.