Bonnie

Data

Age

30

Miscellaneous

Actor likeness

Epiphany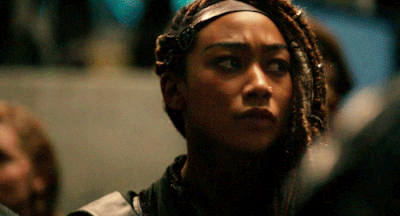 THEME
Bonnie is a supporting character in Epiphany. Bonnie considers herself an 'entrepreneur'; in truth, she is the post-apocalyptic equivalent of a brilliant scientist, researcher and strategist. Having gone rogue and studied the Plagued on her own for the past half decade, she has made some interesting discoveries and is willing to share her findings... for the right price. A mysterious someone has offered her the right price, and Bonnie finds herself either unaware, or uncaring, of the potential consequences. She has a dark sense of humor and a complicated past connection to Declan.
Character Description
Edit
Coming soon.
Coming soon.
Bonnie is loosely based on Bonnie, a minor supporting character from Eden Rising, of which Epiphany is a reimagining.
Community content is available under
CC-BY-SA
unless otherwise noted.